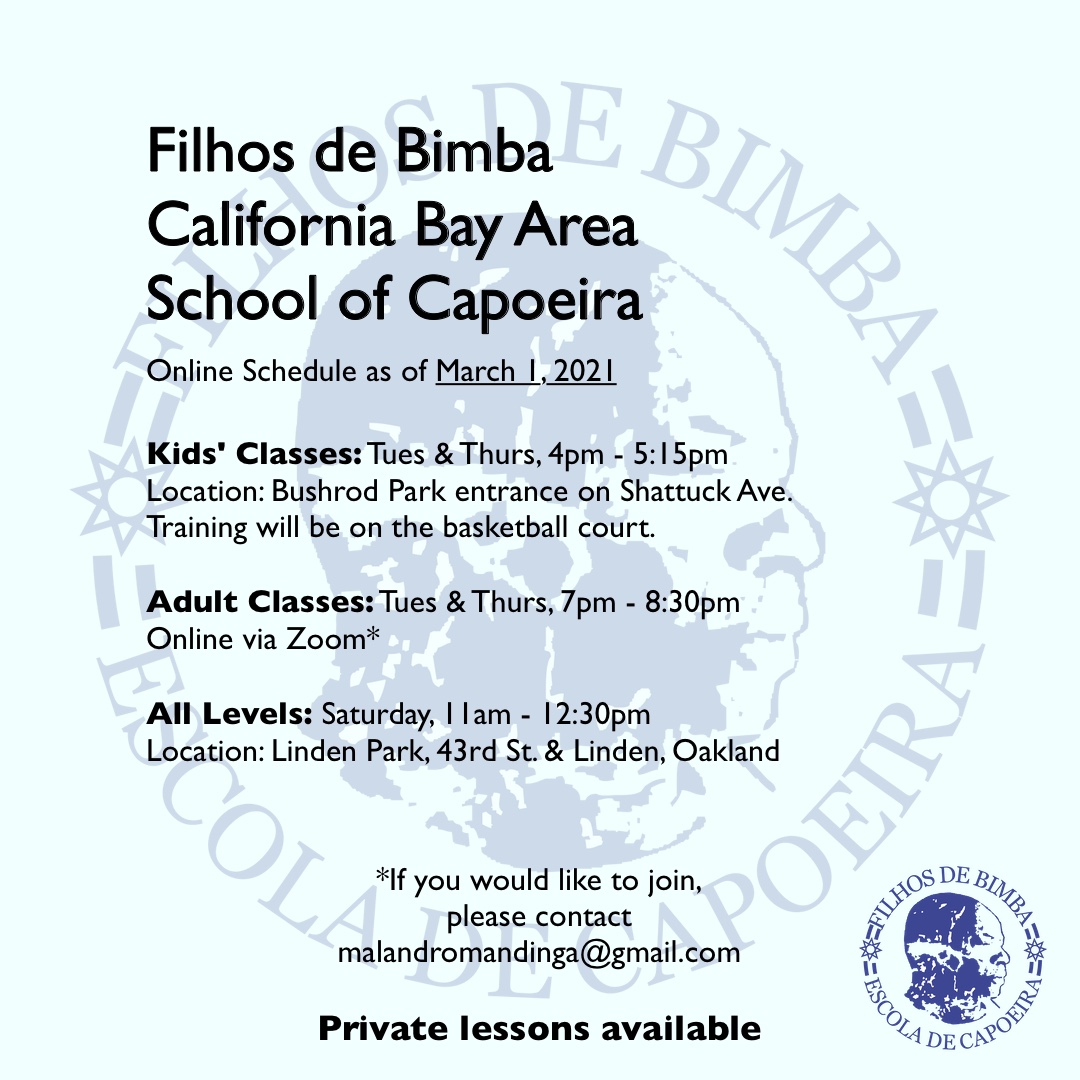 "If your plan for one year, plant rice. If your plan is for 10 years, plant trees. If your plan is for 100 years, educate children."
-Confucius


Pre-Pandemic Schedule
Little Warriors: 5-7 years old
Saturdays, 9:00-9:50am, $75 1x/week
The Little Warriors program is geared toward children ages 5-7! Children learn basic capoeira movements and music in a fun and playful environment. The methodology used not only helps them to develop basic attack and defense skills and increase coordination of muscle groups, but it will also put them on a path to a mentally strong and physically active lifestyle.
Young Warriors: 7-12 years old
Tuesdays & Thursdays, 4:30-5:30pm, $85 2x/week
The Young Warriors is a capoeira youth program focused on developing discipline, respect, body awareness, confidence, and social skills in a supportive and positive atmosphere. Capoeira is a community-based art form that welcomes everyone from of all ethnicities, ages, or athletic ability.
Teens: 13 and up
Monday, Tuesday, Thursday, 7:00-9:00pm and Saturday, 10:00am-12:30pm
Filhos de Bimba provides youth with a safe space to challenge themselves and develop bonds with their peers. Students begin learning more complex rhythms, movements, applications and strategies as they the transition from youth classes to adult training.